The Vaughan Public Library Board's purpose is to ensure the delivery of library services to people who live, work or study in Vaughan, as required by the Public Libraries Act. The Library Board provides guidance and oversight to VPL's Executive Management Team and plays a key role in our strategic direction.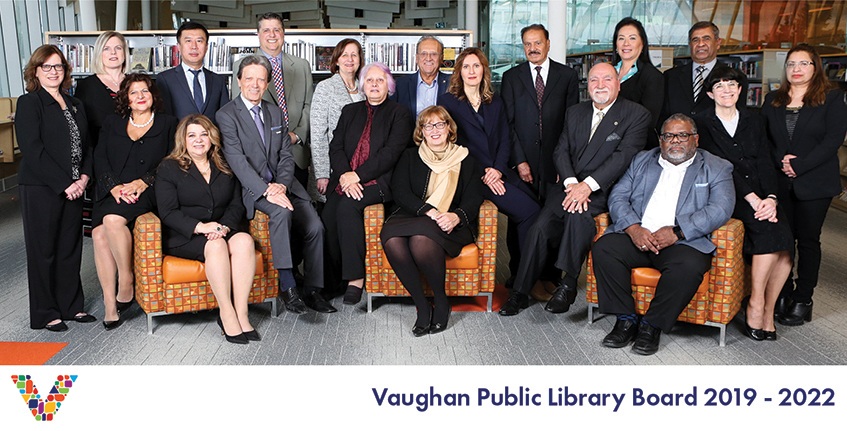 Front row from left: Palma Pallante, Rose Savage (Chair), Gino Rosati, Loreta Pavese, Margie Singleton (CEO), Antonella Nicaso, Ralph Cinelli, Gary Thompson (Vice Chair), Laurie Hewitt.
Back row from left: Gail Blackman, Denise Da Ros-Presutti, Richard Wu, Bruno Riga (2019-2020), Marilyn Iafrate, Mario Ferri, Hameed Malik, Sandra Yeung Racco, Donald Lazar, Manjit Kaur.
Not pictured: Marcella Di Rocco (2021-2022), Gary Sangha (2021-2022).
---