What's up Geeklings?!  Happy September!  I know it doesn't feel much like fall outside right now (especially yesterday, yeesh!) but it is indeed.  School is back in session, pumpkin spice is flowing…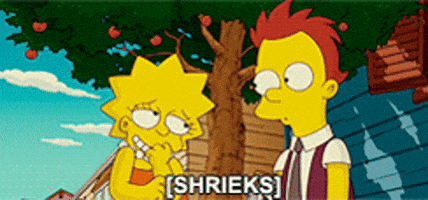 AND VAUGHAN FAN CON IS COMING BACK!!!  EEEEEEEEK!  (I got a button recently that says 'My War Cry is a Fandom Shriek'.  Truer words have never been spoken.)
So the event is going to be held a little earlier this year; September 29th to be exact, from 10am to 4pm at the Civic Centre Resource Library.  For the first time we're going to hold an Artist Alley.  What's that, you may ask?  It's where artists who create fandom-related and gorgeous items are going to set up shop in our branch and not only can you look you can buy.
If that wasn't exciting enough we have cosplay photoshoots (costumes are not required but are always encouraged), workshops featuring some awesome creative people, video games, board games, button making, an escape room, the Pokemon League, stuff for younger kids.  It's just… gonna be awesome!
So see the link here for how the day is currently looking (it may be subject to change, so stay tuned).  We hope you can come, even for a little while!  And stay tuned here on the Vortex as I fangirl over various fandoms as we lead up to the big event.  You know, like the fact that just yesterday we got our first official look at Captain Marvel in her own film.  *squeal*
That calls for yet another link to all the Marvel movies we have at VPL.
Thanks guys, hope school is going well, have a great week and until next time, End of Line.
Tags: Vaughan Fan Con, Week of Geek