Hiya again Geeklings!  Hope your May is going great.  I mentioned before it's MerMay, but did you know it's also Ani-May?  A celebration of all things Anime and Manga?  It's true!  And with Anime North coming up this weekend I thought I'd check back in with my Part-Time Otaku status and see what else is out there apart from my usual go-to series; Sailor Moon, Black Butler and Yuri on Ice.  Still love 'em all, but… what else we got?
A lot, it turns out.
So, what's new?  Well, as a teen librarian, I try to pay attention to new teen books coming down the pipelines (makes sense), and one I keep hearing about is a new (at least to North America) manga series called Isekai Izakaya "Nobu".  The description immediately caught my attention.  It's set in an Izakaya, which is basically the Japanese equivalent of a pub.  But it's front door opens onto a parallel world, some sort of European-esque fantasy type realm (there are two moons in the sky, so it's not here).  So the people who live there get to try these Japanese dishes they'd never get access to otherwise.  I haven't read the manga yet, but there is an anime version of the series on Crunchyroll, Isekai Izakaya: Japanese Food From Another World.  I watched the first two episodes; the actual animated part is pretty short and the episodes basically consist of a couple of guys losing their minds over the food and drinks at this pub.  But the way they describe the food is delightful, especially from the perspective of people who've never had these kinds of dishes before. I've talked about food before on this blog, but really is there ever a bad time to talk about food and fandom?  I think not!
And in honor of that I've updated my Geek Cooking list.  Plus, we've got a ton of books on Japanese food.
I've also started a series called Magical Girl Ore (or Mahou Shoujo Ore).  This is a weird one, but a totally tongue-in-cheek and hilarious play on the Magical Girl trope.  It centers around Saki, a 15 year old girl who discovers that her mother was a Magical Girl, and is passing the torch on to Saki (along with a gruff Yakuza-type 'sidekick').  But when Saki transforms for the first time she… well, she turns into a guy.  A very muscular guy still dressed in frills and bows.
That's just one of the many ways this series subverts it's own genre.  I'm five episodes in and I've discovered it also plays with love triangles, cute demons, things with tentacles and even making anime itself.  I've laughed out loud quite a few times and I'm loving the characters.  (A couple words of warning though; I haven't been able to find a rating on this series, but from what I've watched there's swearing, some violence and it can get pretty suggestive, so head's up.)
And for manga, I've started reading Blue Exorcist.  This one's got more of a horror element to it, as it features a boy named Rin who discovers that he is literally the spawn of Satan.  But, deciding he wants none of that, he agrees to train to become an exorcist so he can defeat the demon within.  That alone would be enough to peak my curiosity, but as I've been reading I've discovered there's also family secrets, a really elaborate and quirky school and interesting characters.  Colour me sold.  (Funny though, I've had to re-read a couple of parts because I'm still getting used to the right to left style; 'Oops, wrong order, try again').  It also has an anime series if you want to give that a try (Crunchyroll has both subtitled and dubbed versions).
So in the spirit of all of this I decided to look at some sources online and find some great anime series and manga titles that teens (you guys!) can start out with if you're just dipping your toes into the format.  I've compiled two lists.
Any favorites of yours, Geeklings?  Post away in the comments or on WriteIt.
Here at VPL we're hard at work on year 2 of Vaughan Fan Con, so keep an eye out for that.  Have a great week everybody, and until next time, End of Line.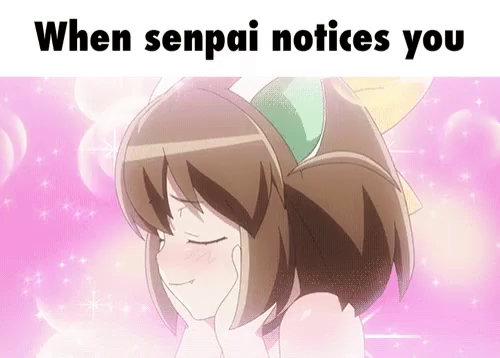 Tags: Anime, Blue Exorcist, Food, Izakaya, Magical Girl, manga, Week of Geek