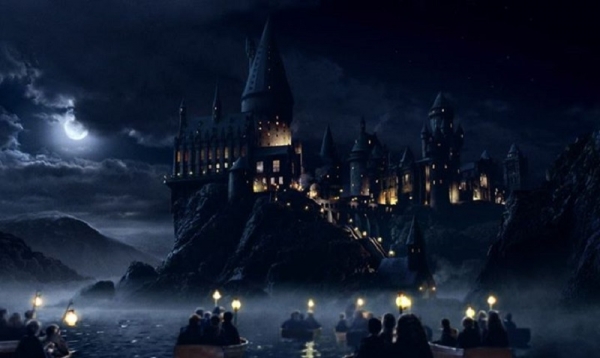 Hiya Geeklings!  Did you miss me?  I was up to my eyebrows in fandom pandemonium this last weekend *happy sigh*  Good times.
So, back to school.  Yay?  It is September, and along with the obligatory Pumpkin Spice shenanigans and pretty leaves, many people head back for a new school year this week.  And while school IRL can be a little… unexciting at times, there are many fictional, fantastical high schools in our favorite fandoms that many of us would genuinely look forward to going back to each September.  Here are few that come to mind…
Hogwarts: Of course this is on the list!  Harry Potter and friends spend several years over 7 books (and 8 films) in England's seminal school for witches and wizards, learning all the spells and potions they need to take down dark lords.  Filled with ghosts, moving staircases and too many secrets to count, Hogwarts is ancient, mysterious and a true home to our heroes.
Starfleet Academy: The galaxy can be a dangerous place, what with unexplored locations, possibly hostile new species and many moral quandaries.  The men, women and everyone else who attend Starfleet Academy in San Francisco become as prepared as possible to face the final frontier head on.
UA High School: The #1 school for teens with superpowers, or 'quirks', to learn to become heroes.
Xavier's School for Gifted Youngsters: The other #1 school for teens with superpowers, specifically mutations that grant them said powers.  Where mutants are feared, hated and persecuted, the Xavier mansion proves not only a school to launch the next generations of X-Men but a safe-haven where different, outcast kids can be themselves.
Mystic Falls High School and Sunnydale High School: If you like your high school experiences with a side dish of vampires, try these two fine institutions.
Riverdale High School:  No matter which incarnation of Archie Andrews you like, there's no question that Riverdale High is just as much a character in the story as any of its students.
Alola Pokemon School: For a library system with it's own Pokemon League, I would be remiss to leave this fine school off the list.
Any schools you really love to visit in your imaginations?  Post away in the comments section!
BTW, did you know VPL is hosting it's own sci fi/comic con next month?  Just gonna leave this link here and tell you to stay tuned for more news to come! *wink*  Also gotta give a shout out to the Teen Writer's Club!  More details will be posted right here soon but for anyone who loves to write, or wants to get into writing, it's a spot for you.  Check out my previous post on the subject of writing and sharpen those pencils!  (Or, you know, open your laptop and launch Microsoft Office or whatever.  21st century!)
Have a great start to the school year, stay tuned for more news, and until next time, End of Line.
Comments Off

on Week of Geek: Hogwarts, UA and other favorite fictional schools
|
Add Comment
| Tags:
Archie
,
Buffy the Vampire Slayer
,
Harry Potter
,
My Hero Academia
,
pokémon
,
Riverdale
,
Star Trek
,
Teen Writer's Club
,
Television
,
TV
,
Vampire Diaries
,
Vaughan Fan Con
,
Week of Geek
,
X-Men