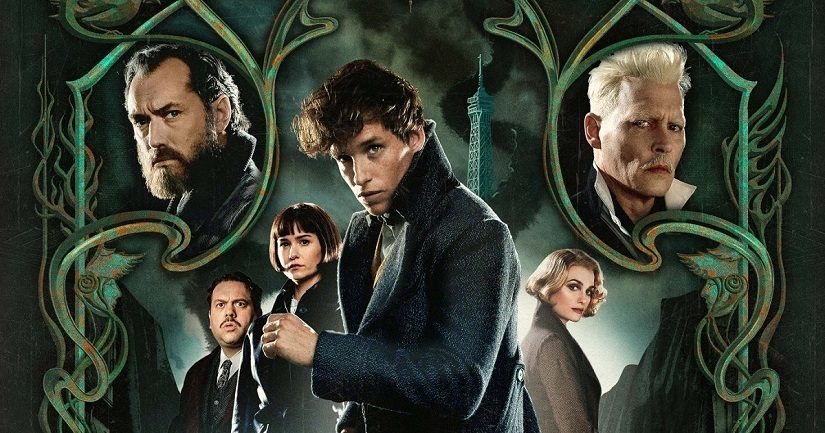 It's almost time again, Geeklings!  Time to head back to that magical realm, where wizards and witches live undercover, where history gets a sprinkling of sorcery, and where the most unlikely of individuals can become heroes… or villains.
Yup, this Friday Fantastic Beasts: The Crimes of Grindelwald opens in theaters.
And though the early reviews are 'meh' and this flick is already coming in controversial, I'm still excited.  How could I not be?  It's Newt!  And Queenie, and Tina, and Jacob, and Credence!  And even Albus Dumbledore!  DUMBLEDORE!
Yaaaaas!
As a wand-carrying, scarf-wearing Gryffindor, I am ready, willing and able to see what the next chapter will bring.  Though it's so hard to beat the original Harry Potter series, Fantastic Beasts and Where to Find Them was a nice surprise for me.  I loved the characters, I loved the setting of 1920s New York, I loved the magic in America historical context (MACUSA and the New Salemers), and I loved the message.  Also, the beasts, my goodness the beasts!  So many amazing critters, including Nifflers, which have become one of my favorites.
And now we're back!  A few years later, a growing threat, some new characters and some familiar faces.
So of course, Warner Bros, the studio behind the movie, is getting everyone excited, releasing some videos to catch people up and get them in the mood…
And on Peter's Hill in London, Warner Bros UK unveiled something pretty darn awesome.
So yeah, people are excited.  Is it going to take us in a whole new direction?  Is it going to answer questions we may have?  Is it finally going to let two main characters be gay in a mainstream movie?  Is it going to fall flat on it's face and totally muck things up?  Who's to say?  We'll have to wait until this weekend to find out.  But what do you guys think?  Are you excited too?  Indifferent?  Over it?  Post away in the comments below.
Enjoy Geeklings, let us know what you think, and until next time, End of Line.