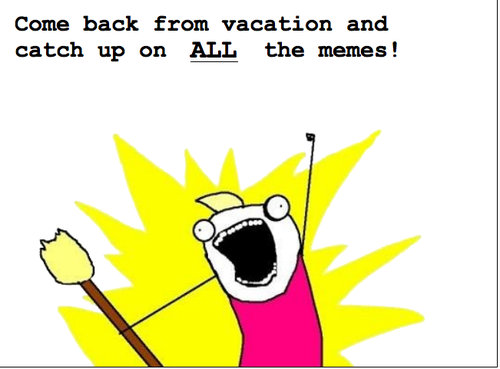 What's up Geeklings?  Good to be back!
Let's get right into it.  While I was off doing stuff, the Super Bowl aired this past weekend.  Now, I know it's a cliche to be a geek and not be into sports, but unfortunately I am that cliche.  The guys from The IT Crowd perfectly capture my feelings on sports.
They're talking about soccer, but really it could be any team physical activity as far as I'm concerned 😉
BUT the Super Bowl has other things going for it.  From the half time show (looks like Gaga KILLED IT!) to the commercials, there's something for everyone.  But I think my favorite thing is the trailers.  Some are only half a minute long, but still, it's a new look into some of the movies we're just so excited for.
A few highlights this year include trailers for Pirates of the Caribbean: Dead Men Tell No Tales (put a hold on the first movie here).
The new Scarlett Johansen remake of Ghost in the Shell (we've got the original anime film here).
The latest big-robots-smash-things entry Transformers: The Last Knight (we've got the the whole series, but here's the first).
Then more Logan (another warning, this film's rated R, but the movies leading up to it are not, so have at it.  I'd either start with this one or this one).
Season 2 of the Netflix hit Stranger Things isn't coming until next October, but here's a quick look.
And, of course, Guardians of the Galaxy Vol. 2 (here's Vol. 1).
And, if all of that weren't enough, this week we got a first trailer for Netflix's Iron Fist (you can start with the first Defender, Daredevil, right here).
Wow!
I'll leave you guys with all of that to process, but stay tuned for more news.  Stay awesome, and until next time, End of Line.