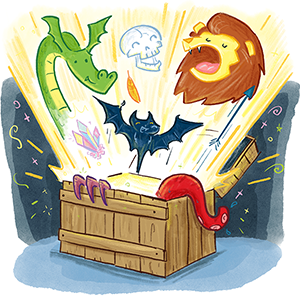 Exciting Summer Viewing Parties!
Author Visit with Johnnie Christmas
Enjoy graphic novels? Join author Johnnie Christmas to chat about his new children's graphic novel, Swim Team! Visit a participating library to view in person or register on Eventbrite to watch over Zoom.
When: Monday, July 11, 4:00 pm to 4:45 pm
Where: Bathurst Clark Resource Library, Civic Centre Resource Library, Maple Library, Vellore Village Library, VMC Library, or live on Zoom.
SuperSTAR Storyteller: Meet Astronaut Chris Hadfield
Join our star-packed viewing party featuring a virtual visit from legendary Canadian Astronaut, Chris Hadfield! Enjoy some space activities, too!
When: Tuesday, July 19, 4:30 - 5:30 pm
Where: All library locations (except Kleinburg and Woodbridge)