It took until my late 20s to admit to myself something I'd been trying to deny for years: I love pop music. Yes, it's true. And I refuse to be ashamed any longer! When I was a teenager, I ran in the rock/indie crowd. We worshipped either male-fronted bands or manic pixie dream girls. It was patently not acceptable for me to admit that I was secretly grooving to whatever Lady Gaga hit was out at the time. Well, guess what? Lady Gaga is an Oscar winner now, and rock has—for the first time in history—fallen to the conquering hip hop superstars.  
Since pop music is mainly associated with women, it's never taken as seriously as traditionally male genres. It's met at best with flippancy and at worst disdain. And for a long time, this was my attitude as well. But I realize now that pop can be all the things normally associated with the more "serious" genres: progressive, subversive, political, empowering. This really shouldn't be a surprise to me. I mean, if we jump back in time 20 years you'll see me making up Spice Girls routines in the living room, yelling "girl power!!" and exalting the power of female friendships. I didn't know it at the time, but the seeds of feminism were being planted, and all through Top 40 smash hits. But it took years of undoing whatever damage internalized misogyny had done to me, to see pop music not just as some silly, fluffy nonsense but as an important addition to the music landscape.  
The inspiration to write this post came to me as I was leaving the Robyn concert last week, buoyed by the energy of ecstatic fans after a ridiculously stellar show. Robyn is the reigning queen of the modern dance-and-cry genre, like her fellow Swedes ABBA were back in the disco days—as Pitchfork puts it, "[her] appeal lies in her ability to work out life's loneliest moments through flailing limbs and shaking hips." It's what I like to call, maybe less artfully, "sad drunk girl at the club music". The first single off her 2018 album Honey was "Missing U", a straight up dance bop that is actually a meditation on grief and loss. And I don't need to tell you how many times I've waved a drink in the air while belting out the lyrics to "Dancing On My Own" (please do yourself a favour and listen to the Kings of Leon cover of this song, which strips away the beat and leaves only the bare emotions).  
But what makes Robyn's music unique in a saturated pop landscape? And why does she inspire such reverent devotion? I don't think there's a definitive answer, but my gut tells me it's something to do with subversion. Here we have these techno pop beats, on par with anything Lady Gaga has ever put out, except the lyrics are…something else. "Call your girlfriend / It's time you had the talk / Give your reasons / Say it's not her fault / But you just met somebody new" she croons as The Other Woman on one of her biggest hits (shout-out to 1. My favourite show Skam for cementing this song as iconic and 2. Ariana Grande for her spiritual successor "break up with your girlfriend, I'm bored"). Then there's "Don't Fucking Tell Me What to Do", wherein she lists, in a repetitive monotone, all the things that are killing her: her drinking, her smoking, her heels, her emails, her back, her PMS. When was the last time someone mentioned PMS in a pop song?  
Let's back up a sec and pause at Ariana Grande—undisputed Queen of Pop at the moment. The woman is pure tabloid fodder, from her inexplicable 5 month engagement to Pete Davidson, to her accidental "small BBQ grill" tattoo, and even going back a few years to when she licked those donuts. But she is also a nonstop hit machine, with 148 million Instagram followers. She is clearly doing something right. I'm not going to defend her constant skin-darkening or her "blaccent", but I will commend her turn from Disney princess to swaggering, hardened woman who doesn't care if you like her or not. Her newest album Thank U, Next is chock full of questionable behaviour like seducing someone else's boyfriend, and flaunting her incredible wealth in the capitalistic anthem "7 Rings". It's behaviour normally expected of male rappers and hip hop stars, but Ariana picks it up, runs with it successfully, and refuses to apologize. What makes all this extra subversive is that her aesthetic is still uber-girly; she's showing us that a woman can like pink, diamonds, whatever, and still be as confident as a man. Beyoncé would be proud. She's also unbothered by the whole "likeability" issue that plagues female media criticism, and thank goodness for that, because if I never have to hear about how likeable a woman is again it'll be too soon. She and Robyn (and, in the R&B field, Beyoncé and Rihanna) are women with a strong sense of identity, who don't give a single damn. And that's the kind of female figure we need in 2019!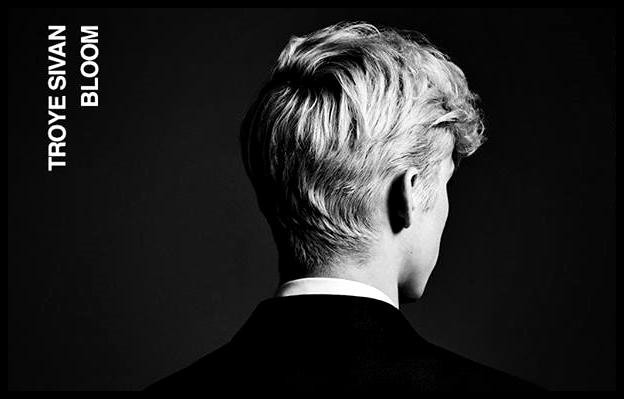 This isn't to say that male popstars aren't being subversive as well, although admittedly not on the same scale as someone like Ariana Grande. They're working more in what Vanity Fair calls "the Robyn approach: peddling to a narrow but fanatical cult fan base, and doing just fine that way." I'm thinking of artists like Troye Sivan, Olly Alexander of Years & Years, and MNEK—all openly, unapologetically gay. Since they're niche and they know it, they're not scared to use male pronouns in their songs (unlike more mainstream artists like Sam Smith) and have more or less built their careers on this honesty. I'd like to focus on Troye Sivan specifically, who Time called "the perfect pop star for 2018", when his album Bloom came out. His songs haven't placed well on the charts (pop is rarely charting high these days—except for Ms. Grande) but he's got 10 million Instagram followers (which, for better or worse, does count for something) and rabid fans—both male and, largely, female. He's worked with Ariana Grande and Charlie XCX, performed on SNL, and is currently on a world tour. He was nominated for a Golden Globe this year for his musical contribution to Boy Erased. Five, ten years ago, he could not have had this kind of career and still have been open about his personal life. But in 2019, fans "have given him implicit permission to express himself authentically. It's a uniquely modern experience of stardom, and it sets Sivan apart." All of this comes to a head in his song and video for the title track "Bloom", wherein Troye dons a flowery dress and red lipstick—not to mention the song's subject matter. It is a quintessential distillation of his sexuality, but also his fearlessness. 
Of course, this is by no means an exhaustive examination of the current pop scene, and there are plenty of other artists out there doing their own thing just like Robyn, Ariana Grande, and Troye Sivan. If you feel as strongly about this subject as I do, please feel free to let me know your thoughts and your favourite artists!