I had somehow come right next door to forgetting about The Wizard of Oz (originally published as The Wonderful Wizard of Oz) in spite of the fact that it was one of my childhood favourites (and this from someone who believes it's important to retain as much childlike wonder as we possibly can). The story came up over the summer during a special interest education course and it was like that moment in Hook when grown-up Peter Pan finally remembers how to fly—with a rush of recognition, memories returning. We were discussing three characteristics that are important for children to develop: thinking, willing, and feeling. My (excellent and vivacious) ukulele-wielding instructor shared that when he has to explain this to parents at his school, he uses The Wizard of Oz as an analogy, with the Lion representing willing, the Scarecrow for thinking, and the Tin Woodman (of course) for feeling. Brilliant! Naturally in the story, each already has in abundance exactly the thing he presumes to be lacking—it's one of the delights of the tale that the Scarecrow has all the smartest ideas, the Lion is the bravest (in the book he fights off two Kalidahs* at once, terrified the whole time—that's real courage), and the Tin Woodman is the most sensitive. I re-read the book almost straight away after this revitalizing reminder, to my own children this time. They didn't merely love it, they absorbed it with their whole hearts, discussing it privately amongst themselves in purposeful tones, which was adorable.
Speaking to my grandfather some weeks after this, I thought to ask him if he'd ever read The Wizard of Oz. "Of course," was his response, "I read it as a boy—all those books." His answer gave me an unexpected, but stirring, feeling of intergenerational connectivity; we all had this shared (wonderful) experience thanks to a book—something that palpably brought us together even though our lives have been so spread out over time. This is the power of a good book, my friends. There is a lineage of massively popular children's books cut from this same cloth: stories where children leave their own tiresome worlds behind and enter another (more magical) one. Included in these are Peter and Wendy (1911—originally a 1904 play), The Lion the Witch and the Wardrobe (1950), and even Harry Potter (1997), but it may have been little Alice who started them all:
"Baum was obviously indebted to the eccentric English genius Lewis Carroll, author of Alice's Adventures in Wonderland (1865) and Through the Looking Glass (1871)… Carroll believed that children were given too much moral indoctrination and were not allowed to be children. His books about Alice parodied sententious, sanctimonious adults, and he proclaimed that good books should be full of pictures and should be fun to read.
Baum offered a further innovation by combining the traditional elements of fairy tales, such as witches and wizards, with familiar things such as scarecrows and cornfields. He is credited with teaching children to find magic in the ordinary things surrounding them in their daily lives."
—Bill Delaney
In short, Baum's story is iconic, magical, inspired, and entrenched in popular culture (in the novelization of My Neighbor Totoro, Japan, a flustered teacher admonishes, "What's gotten into you? I have no idea but I'm not going to waste your time or mine. You don't need my lessons. Go ahead, go out into the world with heads full of straw" and in episode nine of The Magic School Bus—"Gets Ready, Set, Dough"—Ralphie sees Ms. Frizzle approaching the bus in a heat-resistant silver suit and exclaims, "Is it just me, or that the Tin Man from The Wizard of Oz?"  followed by Carlos's suggestion; "Maybe we should ask Toto here"—referring Ms. Frizzle's excited pet lizard). Elizabeth Letts's new work of historical fiction extends far beyond (or is it more deeply into?) the rampantly referenced tale; from the seeds of inspiration to its production on the big screen, Letts amalgamates an ocean of Oz-related phenomenon with a stunning combination of artistry and intellectual rigor.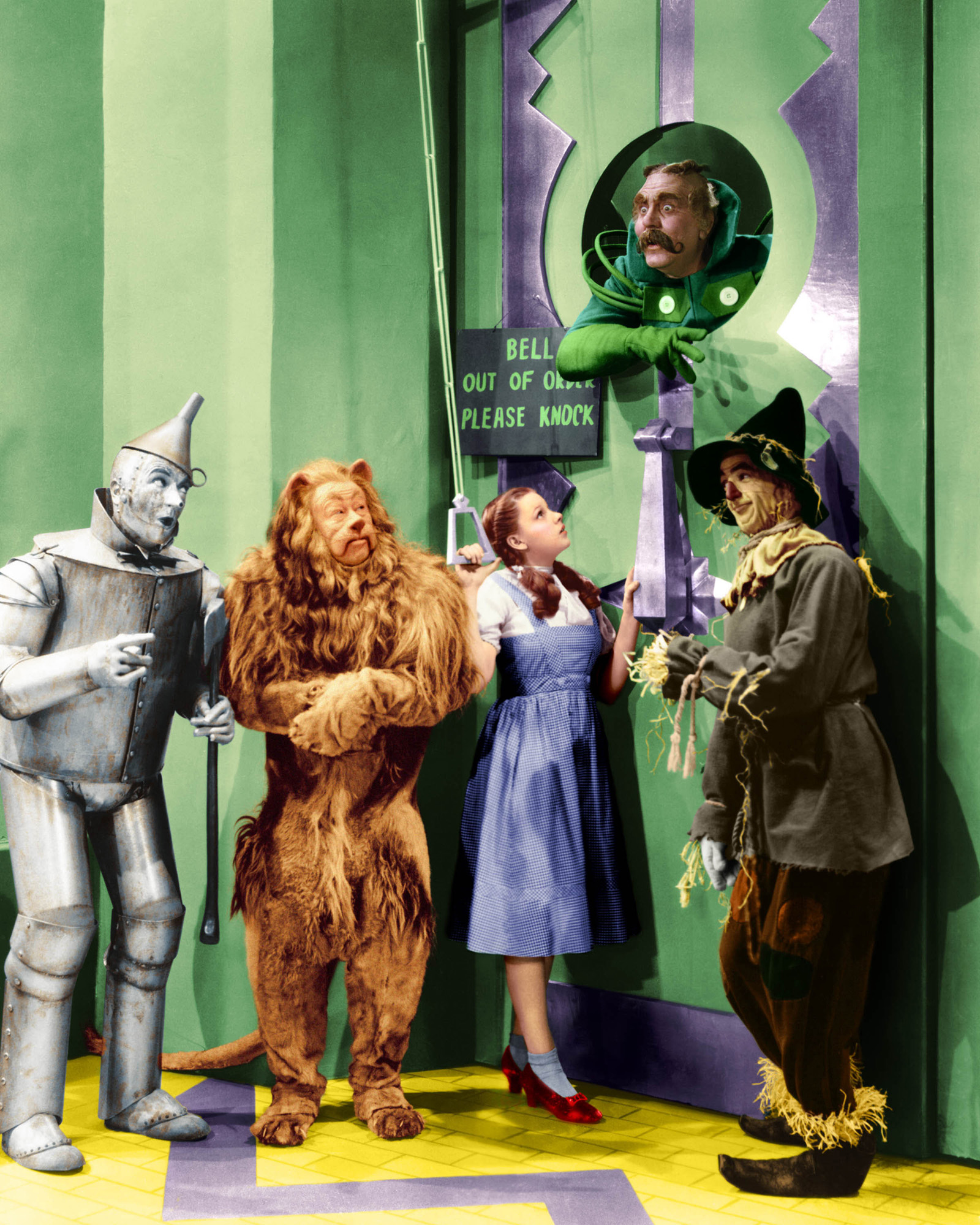 Finding Dorothy is a well-researched book that rallies between two stories surrounding Maud Gage Baum. The first is of her youth and eventual marriage to the author L. Frank Baum, with much pertaining to Maud's mother (a noteworthy historical figure in her own right, Matilda Joslyn Gage). The second is of Maud's relationship to the filming of The Wizard of Oz at MGM Studios twenty years after Frank's death—in particular, of her concern for the welfare of Judy Garland, who plays the part of Dorothy. Finding Dorothy was released just this year and it seems the time is ripe for the subject matter; the biographical film Judy ("the legend behind the rainbow") was released yesterday as part of the Toronto International Film Festival, according to IMDB (official Canadian release date September 27th, 2019), and this year marks the 100th anniversary of Baum's death in 1919. It is worth noting for readers interested in Finding Dorothy that a refreshed knowledge of The Wizard of Oz's storyline would not go unrewarded; littered throughout the pages, like pins on a map, are many of the inspirations and thematical threads that fund The Wizards of Oz's magical reputation. Although I began the book wishing for a guide to decipher the fact from the fiction, this ceased to be too much of a problem once I'd made it partway through—eventually my brain relinquished and the story took hold.
"The song was about a rainbow? Where on earth had those lyrics come from? There were no rainbows in The Wonderful Wizard of Oz. Nobody knew about the rainbow—besides herself and Frank."
—Elizabeth Letts, Finding Dorothy
Finding Dorothy by Elizabeth Letts (2019), The Wizard of Oz by L. Frank Baum (1900), and The Wizard of Oz (MGM Studios, 1939) are available to request to your local library using the links below:
Also (for the intrepid reader), here are the 14** Oz books in order (as best as they are currently available):
Rinkitink in Oz
The Lost Princess of Oz
The Tin Woodman of Oz
The Magic of Oz
Glinda of Oz
*Kalidahs are "monstrous beasts with bodies like bears and heads like tigers." — L. Frank Baum, The Wonderful Wizard of Oz. Along with the lion himself, Kalidahs are probably the inspiration for the famous, "lions and tigers and bears–oh my!" from the 1939 film.
**These being the 14 that are written by Baum himself; a good many more "Oz" books were written by other authors after Baum's passing. This is also not including Little Wizard Stories of Oz by L. Frank Baum: six short stories originally printed in small booklets for early readers and later collected into one book.