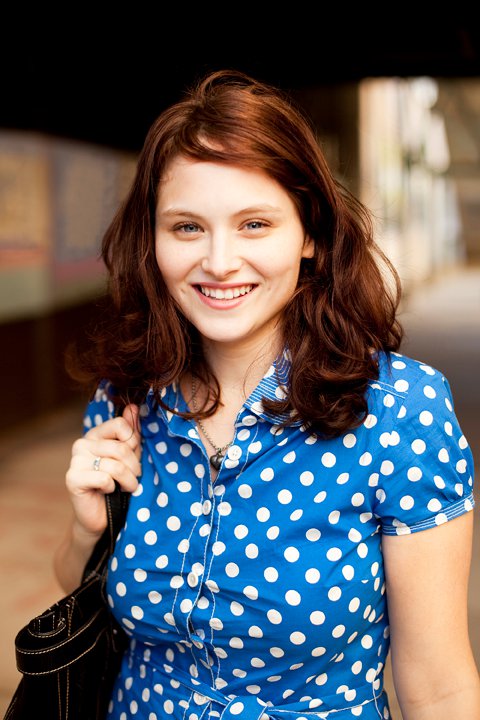 I came across a book at my local library called The Reading Promise (my father and the books we shared).  When Alice Ozma (the book's author) was in the fourth grade, she and her father promised one another to read aloud together every night for 100 consecutive nights.  As it turned out, 100 nights became 3, 218 nights (ending only after she left for college), and naturally, those nights of reading left a life-long mark on Ozma, now a published writer of books herself.  I didn't borrow The Reading Promise on the day of the encounter, reasoning that it was going to be 'one of those books' that was neat and that I liked at first sight, but that ultimately I'd never actually find time for; I'd eventually return it unread, and what would the point of that be?  There's a reason I couldn't keep from feeling a little guilty when I heard about the Japanese word つんどく (tsundoku), which is "defined as the stockpiling of books that will never be consumed" (Brooks, Huffington Post).  But a couple of weeks later – innocently – I returned to the library and came across the book again.  There was that same draw as before.  What could I do?  I borrowed it.
The Reading Promise was a great bit of reading in its own right–a good story about the very-human draw to stories, and how stories bring people together.  On her website, Ozma has a 'Start a Streak' page with some great books to begin with – courtesy of her dad, Jim (who happens to be a librarian).  The suggestions are categorized by grade level, which I found very, very helpful (I would have loved to see more, but as a place to start, it's fantastic). Take a peek at the link if you're interested in starting your own reading streak at home. Probably part of the reason I was interested in this book to begin with was that I'd decided to do just that from a fairly young age.  My first hourly job was as the full-time nanny to two of the loveliest children you could ever want to meet.  It was summer, I was fifteen, and the days were filled with pink ice-creams from the coffee shop, long walks, their big green backyard, and (obviously) daily trips to the library (Kleinburg branch).  On occasion, I was with the children until later in the evening when their father came home.  While I tidied up the remaining toys in the room across the hallway, he would tuck them into bed and read them a chapter or two of Harry Potter, seated on the edge of the mattress.  I vividly remember that image: the raptness of the children; the invested, expressive voice of their father; the dim lighting; the magic; the tuneful pleas for additional chapters when the book was finally closed.  From that time forward, it was sealed in my mind that if I ever did have children of my own, I would read them all of the best novels that I could find in much the same fashion.  Which brings me back to The Reading Promise. It was a nudge delivered by fate to remember this intention, so that unlike those never-consumed tsundoku-books, the idea would not just sit on the shelf in my mind as a lovely, but untouched thing.
Before The Reading Promise, although I'd read my kids plenty of picture books at bedtime, I hadn't done much with chapter installments of bigger books.  What a pleasure that turned out to be!  I've been trying to pick novels that are relatively simple (suitable for their ages) and so far we've read Charlotte's Web, The Sheep-Pig, and are two chapters into Charlie and the Chocolate Factory.
Charlotte's Web turned out to be an (accidently) brilliant choice for a before-bed book.  There is so much sleeping in the story, and several of the chapters end in something sleep-related (27 percent of them), setting the perfect mood for that moment when the book gently closes.  Some instances include:
"He felt peaceful and sleepy and happy. This had been a tiring afternoon. It was only about four o'clock but Wilbur was ready for bed." (Chapter 3)
"Go to sleep. You'll see me in the morning." (Chapter 4)
"But Wilbur was already asleep. When the song ended, Fern got up and went home." (Chapter 13)
And so on.
What novels would you recommend reading aloud to children?  What was your favorite book when you were growing up?