I'm sure you've heard of Netflix's show Bridgerton, based off of Julia Quinn's best-selling romance novels revolving around the Bridgerton family. As someone who wrote a whole spiel about how much they've been loving historical romance novels lately, I felt like my time has arrived when the show started.
I won't say much about the show other than to say that it was exactly what I was hoping for, which was a dramatic story filled with swoony romance and some shocking twists. While our physical copies of the book have some wait times, you can actually read the first book through Hoopla instantly! Now that we're all more aware of the wonders of historical romance, I thought this would be a perfect chance to recommend some Regency era historical romance novels. I tried to focus on titles that we have available digitally, so you can read it instantly, and I tried to focus on authors with more than one book so if you particularly enjoy one, you can continue the series.
Wicked and the Wallflower by Sarah MacLean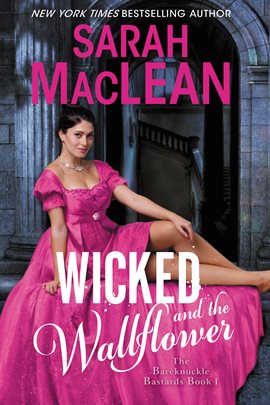 . This series is one of my absolute favourite historical romances and I just love all the books. While there are not many dukes involved, the novel still revolves around the London ton and has more than its fair share of ladies. It has themes of revenge, found family and a whole lot of swoon. This title is even on Hoopla so there's no wait times and you can start reading it now (and I mean yes, you want to read it immediately)!
The Trouble with True Love by Laura Lee Guhrke. If you're looking for an author with lots of books that you can dive into, you can't go wrong with Laura Lee Guhrke. Even Julia Quinn recommends them! This book is about a woman who writes an advice column for the newspaper and the rake whose advice she takes for the column. The two enter a secret alliance but as we know with Bridgerton, that alliance can only stay platonic for so long.