I'm sure you've heard of Netflix's show Bridgerton, based off of Julia Quinn's best-selling romance novels revolving around the Bridgerton family. As someone who wrote a whole spiel about how much they've been loving historical romance novels lately, I felt like my time has arrived when the show started.
I won't say much about the show other than to say that it was exactly what I was hoping for, which was a dramatic story filled with swoony romance and some shocking twists. While our physical copies of the book have some wait times, you can actually read the first book through Hoopla instantly! Now that we're all more aware of the wonders of historical romance, I thought this would be a perfect chance to recommend some Regency era historical romance novels. I tried to focus on titles that we have available digitally, so you can read it instantly, and I tried to focus on authors with more than one book so if you particularly enjoy one, you can continue the series.
Wicked and the Wallflower by Sarah MacLean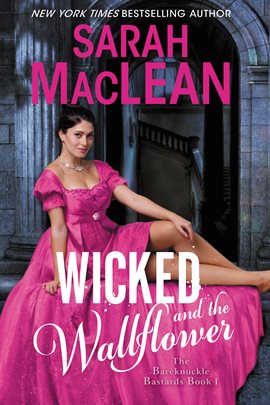 . This series is one of my absolute favourite historical romances and I just love all the books. While there are not many dukes involved, the novel still revolves around the London ton and has more than its fair share of ladies. It has themes of revenge, found family and a whole lot of swoon. This title is even on Hoopla so there's no wait times and you can start reading it now (and I mean yes, you want to read it immediately)!
The Trouble with True Love by Laura Lee Guhrke. If you're looking for an author with lots of books that you can dive into, you can't go wrong with Laura Lee Guhrke. Even Julia Quinn recommends them! This book is about a woman who writes an advice column for the newspaper and the rake whose advice she takes for the column. The two enter a secret alliance but as we know with Bridgerton, that alliance can only stay platonic for so long.
While the Duke Was Sleeping by Sophie Jordan.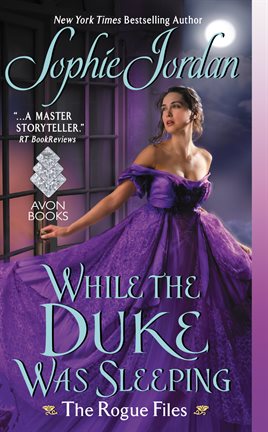 This premise gives me complete Sandra Bullock vibes from the 1995 film While You Were Sleeping (which I consider a true classic rom-com) as the main character saves a duke from a carriage mishap, only to have the duke fall into a coma! Of course, our heroine gets mistaken for the duke's fiancée and finds herself being charmed by his half-brother. Here is a link to the Hoopla website if you'd like to check it out directly! 
What A Difference A Duke Makes by Lenora Bell. I recommended this book in a book list recently but  I couldn't resist bringing it up again, the blurb says this is a Regency adaptation of Mary Poppins! I find that premise so intriguing that I have no choice but to recommend it. The single dad trope is quite popular in contemporary romances so I can only imagine that is even more enticing in a historical setting. And even better, Lenora Bell has quite a few historical romance series so if you like her writing, you can keep reading! This title is also available on Hoopla. 
Cold-Hearted Rake by Lisa Kleypas.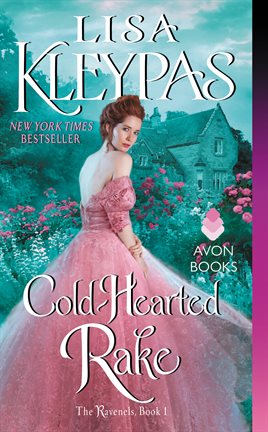 Lisa Kleypas is a queen of romance novels and particularly historical romance so it was hard to choose just one title to recommend! Cold-Hearted Rake is the start of the Ravenels series which revolves around one family. This book is about Duke Ravenel, who also happens to be one of London's most notorious rakes. If you like this one, you are sure to find plenty of books by Kleypas that are just as addicting.
One-eyed Dukes Are Wild by Megan Frampton. This 6-book series is called Dukes Behaving Badly and I don't think I can describe this series any better than that. The title alone for this one makes me so intrigued and I've only heard great things about Megan Frampton's books. This one is about a scandalous woman who is instantly attracted to a man whom she thinks is a pirate, only to later find out that he is a proper duke. If you're looking for a more underrated author, you definitely can not go wrong here.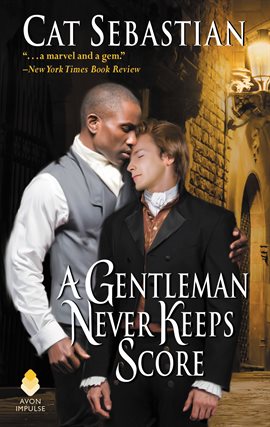 A Gentleman Never Keeps Score by Cat Sebastian. Cat Sebastian was one of few historical romance authors that I've read before I really started getting into the genre so I never miss a chance to recommend her books. This title is particularly one of my favourites, as it is clear Sebastian is well-researched but still manages to keep the fluff perfect despite the realities of being a queer person in Regency London. If my blurb does not convince you, most romance authors including Tessa Dare highly recommend her titles.
The Rogue of Fifth Avenue by Joanna Shupe. While this novel does take place in New York society, I thought this would still appeal to fans of Bridgerton because of its emphasis on the social setting. I also thought this may be a nice change of pace because while I do adore reading about the London ton, I think there is much more to the genre that can be explored. Joanna Shupe is another classic historical romance author so even if this title does not strike your fancy, you can definitely check out some other books by Shupe.
The Bashful Bride by Vanessa Riley.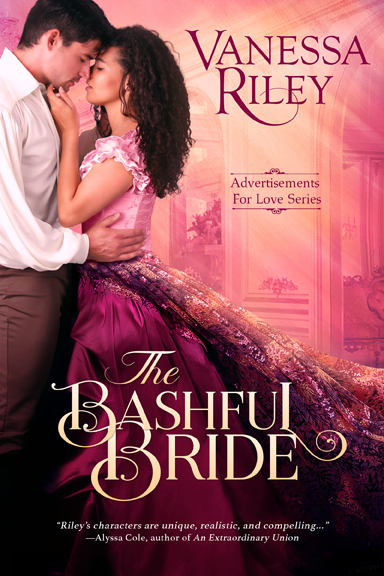 Vanessa Riley is a great romance author with a swoony series starring interracial couples that is both historically accurate but faithful to the genre's conventions. Alyssa Cole, one of my favourite contemporary authors, also recommends this one so you need not think twice about picking it up!
My Darling Duke by Stacy Reid. No one has seen the reclusive Duke of Thornton for many years, so Miss Katherine Danvers takes a risk and brags to the ton about how she is engaged to him! Of course, it's not long before the duke finds out and comes back into town to set things right. A similar trope happens in Wicked and the Wallflower by Sarah MacLean  so I couldn't resist adding this one to the list.
If you're not sold on this list, never fear because I have even more recommendations for you at this link! And if you're not sure whether historical romance is the genre for you, check out my earlier post on why I fell in love with the genre.