Hello again Geeklings!  It's week 2 of our 6 part series on fandoms, gearing up for Vaughan Fan Con, so let's dive right in, shall we?  And in this particular fandom, there is a massive lake to dive into, so we're set.
So there is a fandom that, in my experience, nearly every librarian is a member of, or at the very least an appreciator of.  Or at the very, very least aware of.  It's a franchise that started as a solitary book published 20 years ago, and it has since grown not only into a full fledged series, but a series of films, 2 amusement parks, a stage play, an awesome main website, spin-off books, spin-off films and more die hard fans world-wide than you can shake a Nimbus at.  Not only is it beloved by young and old, but has been credited with re-establishing a love of reading for millions of people.
Yeah, I'm talking about Harry Potter, but you already knew that.  No legilimency required.
First published in 1997, Harry Potter and the Philosopher's Stone took the world by storm.  6 more books followed, covering all 7 years of young wizard Harry Potter's time at the Hogwarts School of Witchcraft and Wizardry, handling things such as growing up, first crushes, the demands of school work and an influx of very evil wizards.  Covering big themes such as good and evil, friendship, family, courage, doing what is right instead of what is easy, and so many other deep thoughts mixed with humor, great characters and a few laughs, it was almost impossible not to love Harry and friends.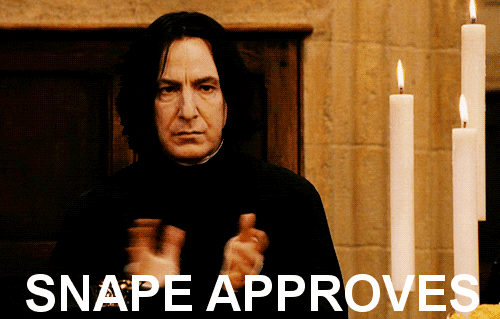 And this last June, on the 20th anniversary of The Philosopher's Stone's publication, the world celebrated in a variety of ways, sounding off on the books impact on their lives whether it be 20 years ago or this very day.
And with more movies from the Fantastic Beasts and Where to Find Them series coming up, there's no end in sight.
But how to really convey all of this?  How to really explain what this means to the people who love it?  How important is this?  Well, one of the best ways that I've come across is the following video, which was released a few months ago for the 20th anniversary.  Take a look.
Honestly, there are stories like this everywhere.  Of these books being a port in the storms of the lives of the people who read them.  Of readers finding themselves in the characters, in the houses, in so much of what they were reading.  That's the true staying power of these stories.  The fantastical elements are amazing, but what touches your heart and your mind… that's what makes it so pivotal.
So whether you're a Gryffindor (yo!), a Ravenclaw, a Hufflepuff, a Slytherin or something else entirely wear those colors proud and show the love.  Any memories you have that you'd like to share?  Post in the comments or write it on WriteIt.
Stay tuned for more news and until next time, End of Line.
Tags: Fantastic Beasts, Harry Potter, Vaughan Fan Con, Week of Geek