Hiya Geeklings.
'Member a while back when we had a new companion on Doctor Who?  Well, in perhaps even bigger news, we have a new Doctor.  Yep, the actor playing the Doctor changes from time to time, which on the show is explained as a process called regeneration.  And, for the first time, the latest Doctor incarnation will be played by a woman.
While there has been speculation for the last few years if a female actor would step into the part, we're now seeing it happen.  Fellow Time Lord The Master regenerated into Missy in the 8th season, so there was precedence set.  And now we'll finally see a woman, namely Jodie Whittaker, playing everyone's favorite face-changing time-travelling world-saving alien.
So far the reaction from fans has been generally positive.  There have been some naysayers, as there always is with fandom news like this (remember when the last Ghostbusters came out?), and there have been some great sarcastic responses to said naysayers.  Personally I'm excited.  To me, the Doctor has never seemed overly masculine; he, and now she, just is.  Just The Doctor, and everything that entails.  So I have no trouble picturing a woman in the role, but what do you guys think?  Post away!
And the news seems to be indicative of a bit of a turn of the tide to see more women represented in genre fiction and fandoms.  And it's about darn time if you ask me.
Though female fans have asked for more representation in their favorite shows/books/movies/games/everything for years and years and years now, there were a couple of incidents fairly recently that, I think, really highlighted that there were still changes that had to be made, and they involved two characters in particular; Black Widow and Rey.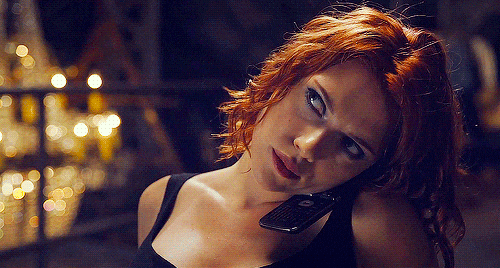 Back in 2015, when Avengers: Age of Ultron came out in theatres, fans quickly noticed that in all of the merchandise hitting store shelves, next to nothing featured Black Widow.  A few months later, when Star Wars: The Force Awakens arrived and all of their merch was released, fans AGAIN noticed that very few things featured Rey, who is arguably the star of the film.  What heck?
Though the companies that sell these toys tried to tip toe around the issue, people have come out and said that, yes, many executives leapt to the conclusion that boys would not buy something if it had a girl on it.
And that leads to one reason many people don't realize propelled Disney to buy the Star Wars and Marvel franchises to begin with.  There were a lot of reasons to buy both, but one big one was that they wanted to appeal to boys.  They figured they had girls down with the Disney Princess line, and they wanted more boys to buy their products.
Yes, it's silly.  And it's a line of reasoning clearly stuck several decades in the past, as they soon found out.  They didn't count on the fact that a lot of girls LOVE Star Wars and Marvel, and always have.
And when those hardcore fans could not find the characters that they loved on t-shirts or on toy shelves, they would not stand for it.
DC certainly noticed the fan outrage, and decided to pounce.  Enter DC Super Hero Girls that same year, which was an attempt to highlight their roster of female heroes by putting them in a high school setting, creating lots of dolls and action figures (I have the Batgirl figure, natch) and animated shorts and films.  DC's also had tremendous success with their digital series Bombshells, and will have an upcoming series called Gotham Garage, both of which heavily feature superheroines.
For their part, Disney seems to have learned it's lesson the last couple of years, releasing more merchandise with Widow, Gamorra and the Scarlett Witch.  And just this year they launched Star Wars: Forces of Destiny, a series of animated shorts on YouTube, along with books, dolls, etc. that highlight the heroines of the franchise, from Rey to Leia to Ahsoka to Jyn and more.
So while more work still needs to be done, I think this is all very encouraging.  What do you guys think?  Post away in the comments or write your own thoughts on the WriteIt website.
If you're looking for more books to add to your TSRC tally might I recommend Black Widow: Forever Red (and the sequel Red Vengeance)?  Or how about Ahsoka or Rebel Rising?  Get your heroine read on!
Keep your eyes peeled for more news, keep reading to run up that TSRC tally and until next time, End of Line.
Tags: Doctor Who, Marvel, Star Wars, Week of Geek