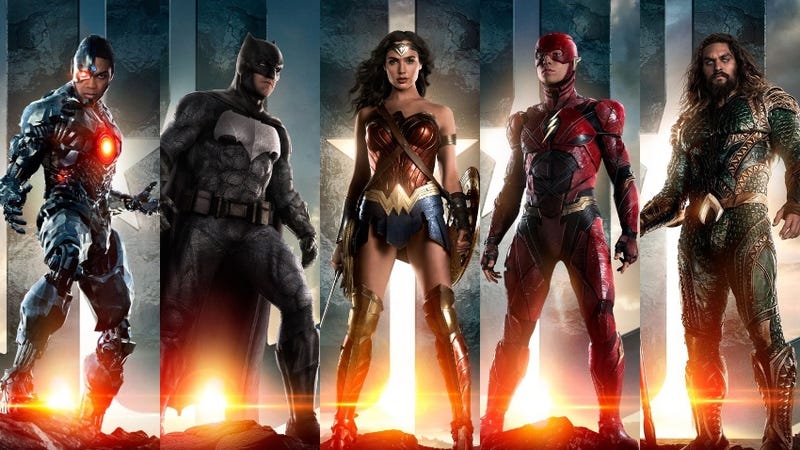 Well Geeklings, it has arrived.  The Justice League movie.
Full disclosure; I haven't seen it yet.  But I and the rest of the world do know two things about it.  Critics aren't crazy about it.  And it underperformed at the Box Office it's opening weekend.
WHAT… HECK?!
This was supposed to be it!  The culmination of… FOUR movies!
The film that brings everyone together, including some we hadn't really met yet!  What the heck?!  (There might be a bit of sarcasm in there, my bad.)
So what's going on?  This is the fifth movie in this series thus far, and out of the five of them only one has actually performed well with critics, fans and with ticket sales.
Well, I was reading this article the other day, and I think it really hits the nail on the head.  Give it a read for the full picture but here's a few things I'd like to highlight…
Having said all that, I will probably go and see Justice League.  One thing a lot of critics have been saying is that even though it's not a perfect film it is fun.  Sometimes that's all I want from a superhero film, and that sense of fun was sorely lacking in Man of Steel and especially Batman v Superman.  Suicide Squad tried to be fun, but only as a last minute add on.  And though Wonder Woman had the emotional depth the story needed it definitely had it's fun moments.  That's part of what made it such a great film; it could do both.
What do you think Geeklings?  Will you go see Justice League?  Give it a pass?  Either way, how come?  Post in the comments or for more extensive thoughts head to the WriteIt site and pour your hearts out.
And, just to reassure ourselves that DC can win in other mediums, here's a list of their TV shows…
And some awesome graphic novels…
Have a great week Geeklings, and until next time, End of Line.
Tags: DC, DC Extended Universe, DCEU, Justice League, Week of Geek