Hiya Geeklings!  How're exams going?  Ready for summer?  We all are!
I'm just popping in to report that, in my ongoing mission to seek out new fandoms and experience the full roster of feels, I just experienced my first Anime North, which, as their website states, is "Canada's premier fan run Anime convention".  As I've mentioned before, my relationship to manga and Anime has always been part-time, rather lukewarm, though Yuri!!! on Ice recently fanned the flames somewhat.  I thought I'd try out an Anime convention and see what it's like.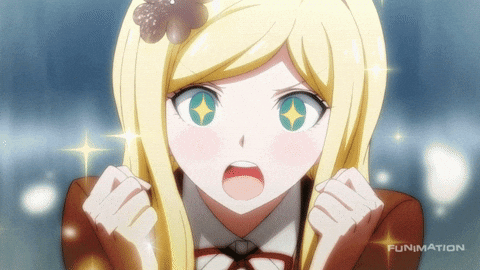 What did I think?  Just…wow!
It was quite a bit different than other conventions I've been to.  It was over several buildings, which is new for me.  The main building was the Toronto Congress Centre near the airport, and then four of the nearby hotels.  I only went to 3 out of the 5 buildings due to things that interested me (ie.  one building was strictly for BJDs, and I had no idea what those were until I looked them up).  We found out that the Conservative Party of Canada was choosing it's new leader the same weekend and in the same building while we were running around getting our geek on.  Small world.
I went to a great panel on Yuri!!! on Ice and participated in some Black Butler related fun.
BTW, not all but a lot of programs were 18+.  And they carded.  Just forewarning.
Another thing I hadn't expected was the HUGE LGBTQ component to the proceedings, courtesy of Yaoi/Yuri North.  They had a lot of LGBTQ themed panels and programs.  I learned about the history of Homosexuality and got an introduction to Yaoi fiction.  I went to panels where people who identified as asexual, and then people who identified as bisexual, answered questions from attendees who wanted to learn more about those orientations. The info desk there even sold buttons you can wear that state what pronouns you'd like everyone to use.
I learned a lot about myself, I learned a lot about Japan (especially the food, there was a great panel on that).  I learned a lot in general.
And my goodness, the cosplayers were in top form.  I wasn't in costume myself (just Anime-related tanks, tees and hoodies), but the cosplayers I saw roaming the floor and out on the lawns were really putting their all into it.  Brava!
Am I a hardcore Otaku now?  Nah, still not there yet.  BUT I have a broader appreciation for the genre.  I've recently read my first manga, and got a lot of great suggestions for things to read and watch.  I'm glad I went, and I may go again.
In the meantime, you know we have you covered.  Our pal Guillaume (you know, the French Guy?) made a couple of great lists full of suggestions.
First Manga…
Then Anime films…
Then Anime series…
Give 'em a try and see what all the fuss is about.  I know I'm going to keep going.  Here's to new (or new-ish or 'new to me') things!
Have a great week, and until next time, End of Line.
Tags: Anime, AnimeNorth, Black Butler, LGBTQ, manga, Week of Geek, Yuri on Ice
One Response to "Week of Geek: Reporting from the front lines of my first Anime Con"