Hiya Geeklings!  How are the last days of summer going?  Yeah, yeah, I know, it's almost over.  Get as much fun in as you can!  We're in the last week for the Teen Summer Reading Challenge so keep reading, keep up those missions and our End of Summer Party is THIS SATURDAY!  Sign up here!
Also, how about that eclipse this week, huh?  The sun was a crescent!  How cool was that?!  It blew my fragile little mind!
Speaking of the moon (bit of a flimsy segue, but bear with me), there's a new addition to the MCU coming out next week in theaters before premiering on television this fall.  Check it out!
(I say bravo to their marketing department for using Rag'N'Bone Man's "Human" for that second trailer.  It worked perfectly.)
The Inhumans are an interesting group of Marvel characters with a rich and somewhat complicated history.  In short, their ancestors were once full fledged humans, who were experimented on by the Kree (we meet those guys in the first Guardians of the Galaxy movie).  Most of the Inhumans went on to create their own society, though some broke away and mingled with regular humans, creating descendants on earth that have no idea they're part Inhuman (this became a pretty big plot point in the show Marvel's Agents of SHIELD).  The thing that reveals if someone is an Inhuman is something called Terrigen Mist.  When an Inhuman is exposed to this mist it triggers their latent powers.
The Inhumans who created their own society in the city Attilan on the moon (that's right, the moon) have a Royal Family, who tend to be the main characters of any Inhuman storyline.  This family consists of…
Black Bolt: Full name Blackagar Boltagon, and he's the King of the Inhumans.  He's always been a fascinating character to me; he's the ruler of an entire people, despite not being able to say a word.  He can't, because his voice creates shock-waves that can cause serious damage.  A whisper is enough to knock the Hulk off his feet.  A shout will level an entire city.  As such, he does most of his speaking through other means like sign language, body language…
and spokespeople, including through his wife…
Medusa: Full name Medusalith Amaquelin Boltagon, Queen of the Inhumans.  Her power is in her long red hair, where every strand acts as an extra appendage.
Maximus: Full name Maximus Boltagon.  He's Black Bolt's brother and a prince.  From what we've seen in those first trailers, and considering how he gets the moniker Maximus the Mad at some point in the comics, the dude is definitely trouble.
Crystal: Full name Crystalia Amaquelin, she's Medusa's sister, a princess and she can manipulate natural elements.
Gorgon: Full name Gorgon Petragon, he's a cousin of Black Bolt and head of Attilan's military.  He has hooves instead of feet and they can create shock-waves.
Karnak: Full name Karnak Mander-Azur, also known as the Shatterer, he's a cousin and adviser to Black Bolt.  He stands out amongst the Inhumans in that he opted NOT to be exposed to the mists, and instead decided to be the most formidable martial arts master all on his own.  Good on him.
Triton: Full name Triton Mander-Azur, he's another cousin of Black Bolt, as well as Karnak's brother.  He looks a little… aquatic, and that's because he has the ability to breathe underwater, as well as other skills.
Lockjaw: He's a larger-than-average dog.  A teleporting larger-than-average dog.  Really, what more do you need to know?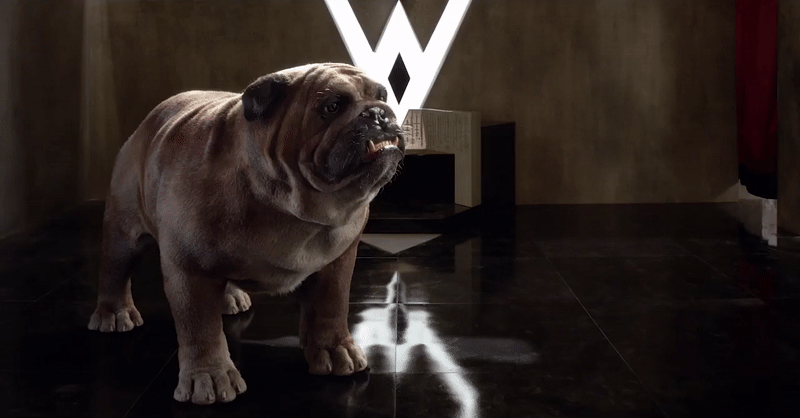 Got them all straight?  If not, no worries.  You can read more about them in books like War of Kings, the Secret Invasion storyline, World War Hulk and in the Ms. Marvel series.
That's all for now True Believers.  Keep working on the TSRC, stay tuned for more news and until next time, End of Line.
Tags: Inhumans, Marvel, Marvel Cinematic Universe, MCU, Week of Geek