Welcome back Geeklings!  How was the long weekend?
OK, full disclosure, this isn't exactly 'Breaking News'.  What I'm about to post here came online last Friday from last week's Star Wars Celebration in Orlando, and as of this writing this vid has had almost 28 million views since then.  Old news by now, but still worth freaking out about, so I'm posting it.
Behold, our first look at Star Wars Episode VIII: The Last Jedi!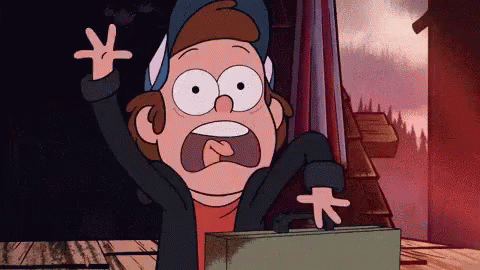 Aaaaaaaaaand freaking out now!
(BTW, there'll be some slight spoilers from this point on, so if you haven't seen the last film, The Force Awakens, and want to remain unspoiled, you have been warned.)
So yes, truly a tease, but there's still a lot to unpack here.  Since Episode VII there's been speculation on what Rey's next move is, and it seems like it's been somewhat confirmed here that she'll be doing some training with Luke Skywalker (we finally get to hear him speak!).  I squealed when I saw Poe and BB-8 again, as they were two of my favorite characters from last time, and Finn and Kylo Ren are back as well.  And what's with that new planet with all the red?  What's Finn doing in that pod?  What are Poe and BB running from?  What is Kylo up to now?  So many questions!
One of the biggest things to wonder is what Luke means when he says the Jedi must come to an end?  Now some people have interpreted this as Luke being bitter and disillusioned when his attempt to revive the Jedi proved to be a disaster (we assume; all we know for sure is that his force-strong nephew is now firmly on the Dark Side, so that's bound to sting for someone like Luke, who was looked at as the Jedi's last hope).  But I wonder if it could mean something else.
You see, and this might be a tad blasphemous, but I've never been a huge fan of the Jedi (surprise surprise).  I've always been a little more into the Sith, which are the Dark Side practitioners.  And this is not just because of my love of villains (see link above), but because I've never really jived with the Jedi philosophy; all the cold, emotionless dedication they expect and insist from their pupils.  They're a little too set in their ways and not fans of gray areas, and I think that's one of the reasons why they didn't last.
So if the Jedi ended but not necessarily the Force or those who wield it, I would not have such an issue with that.  Rey mentions in the clip that whole thing about balance, which is something the Force has apparently needed for a long time.  That means Light Side AND Dark Side, not just one or the other as Jedi and Sith have been trying to insist on for millennia.  Maybe the Jedi will fall, but something new and perhaps better will rise?  Food for thought.
What do you think Geeklings?  Excited or need to see more?  Post away!
In the meantime, be sure to check out our Star Wars movies so you're all caught up…
…and then read our many Star Wars books.  I have handy lists of what order you should read the novel tie-ins…
… and the Marvel graphic novels, ya know, just in case.
Keep the force flowing you guys, and until next time, End of Line.