 Hello once again Geeklings.  We're up to Part 6 of our Vaughan Fan Con Fandom Countdown.  Can you believe it?  The Con is THIS WEEKEND!  THIS SATURDAY!
So today I wanted to talk a bit about gaming, both the electronic and tabletop varieties.  Full disclosure: I don't know much about this.  This is not one of the fandoms that I personally subscribe to, at least not in any really hardcore way.  But it is definitely a big part of nerd culture, so I think we should go over it.
As I discovered doing a bit of research, Board Games are not a new thing.  Like, at all.  They have literally been been around for thousands of years.  How many things can you name that have been around for thousands of years?  It seems our earliest ancestors liked to keep themselves amused, same as we do.  It's a human condition.
Board games as we know them today first popped up around the turn of the 20th century.  One of the earliest versions of this was The Landlord's Game.
You might know it by a different name: Monopoly.
Anyway, board games come in so many different varieties and versions that there are whole stores devoted to selling them.  From big, elaborate hours-long epics to small little card games you can play in a much shorter time, many a geek has gathered around a table with friends and family to throw down the dice, play their hand of cards, show off their vast knowledge of trivia and move their pieces over the cardboard battlefield.  It's super fun, and I'd recommend it.
Speaking of Monopoly (cool segue), did you know it has also been made into a video game.  Wha?
By comparison to board games, Video Games are much, much, much newer.  We're talking 1958, so almost 60 years ago.  Still seems like a long time for some, but compared to 5000 BCE, it's a drop in the bucket of time.
And compared to the games we're familiar with on X-Boxes and Playstations, the earliest versions were primitive with a capital 'P'.  Regardless, that doesn't make them any less ground breaking.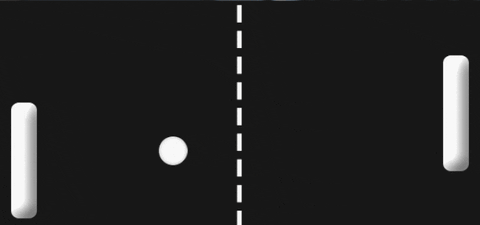 My thing was Super Nintendo.  My brothers had it when we were younger, so many a Super Mario or Duck Hunting game was played.
Now we have so many to choose from, and whole tournaments and afternoons are spent either solo or with favorite people playing video games.  And with the advent of the internet, you're not limited by pesky things like geography and time zones to play with people around the world.  You can play games on your phones and tablets too, anywhere you want!  What an age we live in.
So, check 'em out!  We've got board games you can sign out and take home for your next game night.  We've got video games you can sign out and take home for your next game night.  And for more reading on the subject we got you covered too.
You can sample quite a few of these games this Saturday by checking out our gaming room on the 2nd floor and our Board Game Cafe on the 1st floor.  Amidst all the other fun stuff going on you can get a game in too *thumbs up*
Hope to see you guys Saturday!  Enjoy the rest of your week, and until next time, End of Line.