Hi Everyone!
It's November, which means it's NaNoWriMo month!
What's that?  Well, it's a program that was started almost 20 years ago in order to encourage writers to write.  How?  By challenging them to write 50 000 words, essentially a novel, in one month.  Yup, 50 000 words in 30 days.  It doesn't have to be a completely finished, polished, ready to publish book in that time, and if you'd written a bit before November 1, then that counts too as long as it's in the same project.  It's just a way to encourage writers to sit down and finally crank the words out.
This is my first year participating.  I've had an idea for a book for a while now, and I have been sitting on it for ages.  Life, laziness and good old fashioned procrastination seem to keep getting in the way.  I'm hoping that having a solid deadline and a goal will give me the kick in the pants I need to finally get a first draft written.  So far I'm almost up to 13 000 words.  Here's hoping!
But enough about me.  Did you guys know they have a Young Writer's Program?  They do!  The program is geared towards kids, tweens and teens.  You can set your own word count goal and you can write right there on the site.  For new writers or writers who want to challenge themselves it's a great tool.  Click here to see how it works.
How this all ties in with us is that we at VPL have the Teen Writer's Club going on.
If you're looking for the time, the space and the resources to get some serious writing done this month and beyond, we've got you covered.  You can participate at the Pierre Berton Library, the Civic Centre Library, or both if you'd like.
Now, a couple of things to help get you going.  NaNoWriMo has published some books over the years…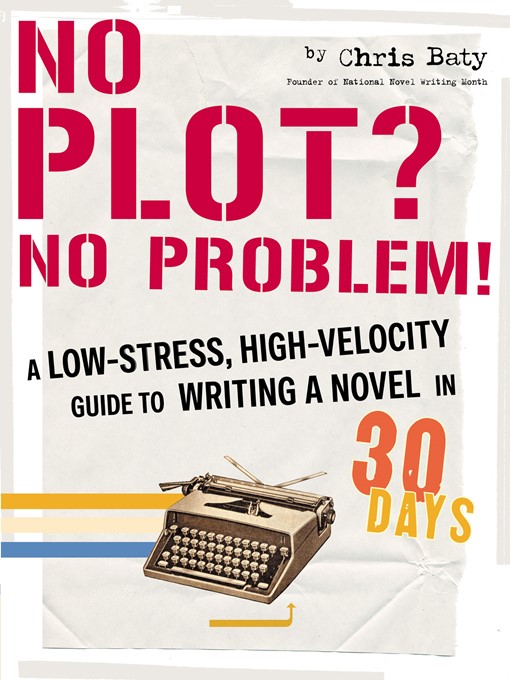 A guide to writing a novel in 30 days.  Which is convenient, because that's how long NaNoWriMo gives you.  30 days.  Breaking it down week by week and supplying advice and inspiration from other writers, this is the book that's designed to be 'results oriented' and a quick fix.  Perfect for NaNoWriMo newbies (yo!).  This one's also available as an ebook.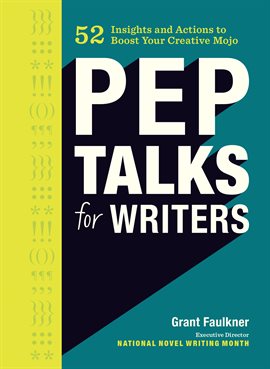 Sometimes you just need that extra boost.  That little bit of advice or encouragement from someone who's been there and who knows just what to say.  Be it the dreaded writer's block, or how to even get started, this book is filled with tips, tricks and cheers from other writers.  You can also find pep talks at NaNoWriMo's website.
And here are some other books that have great advice too, in handy list form.
Hope to see you at our next meetings.  Keep writing!
Tags: NaNoWriMo, Teen Writer's Club, Writing