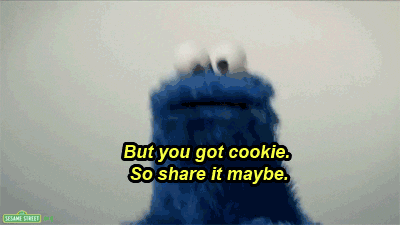 You know what I like?  Cookies.  (Though, really, who doesn't?)
You know who else likes cookies?  Cookie Monster.  You remember him, right?  The adorable blue guy from Sesame Street who loves cookies more than anything in the whole world?
So in honor of it being Saturday and in the spirit of randomness, here's some vids featuring our favorite cooking-munching monster.  He learns, he tries new things and he, eventually, gets the cookie.