Remember a while back I mentioned that a serious showdown for movie box office superiority was shaping up between two of the biggest production companies this side of Xandar?  Disney/Marvel Studios vs DC/Warner Bros Pictures.  Captain America 3 vs Batman vs Superman: Dawn of Justice.  Huge heavyweights vying for the same opening weekend.  That magical date: May 6, 2016, the official launch of the summer movie season for that year.  It made no sense from a business point of view for both of them to open that weekend, no matter how much the fans wanted it.  So the question for the last four months has been; Who will blink first?  Who will move from that weekend?
Today, we have an answer!
Warner Bros announced today that they are moving Dawn of Justice to March 25, 2016.  So that's good news in that we'll get it a little earlier than expected.  But it's also the 3rd time that film has switched release dates on us.  I worry.  When a film's production gets bogged down in problems, it often doesn't bode well for the finished product.  I worry that our first big screen pairing of two of the biggest, most awesome super heroes to ever grace a comic panel (three if you count Wonder Woman, and I do) will just not be very good.  What will we do?  WHAT WILL WE DO?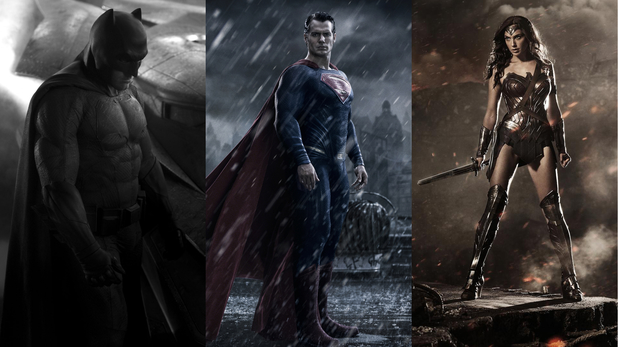 We will find out how this all turns out a year from March.  Let's hope the production is running much smoother then all this date-hopping is leading us to believe.  But you know what?  I'm kinda not surprised that DC was the one who blinked.  After Guardians of the Galaxy did $20 million dollars better than projected and broke August box office records it's first weekend, it's become clear that this is the Marvel Universe now, and we're all just living in it.
By the way, if you haven't yet, go see Guardians of the Galaxy.  Seriously, drop what you're doing right now and go see it.  I've seen it twice so far.  It is that awesome.  Almost as awesome as an Awesome Mix Tape (you'll see).
This means Phase 2 is almost finished.  Next up is Avengers: Age of Ultron in May.  DC really has it's work cut out for it if it wants to compete with what Mavel's managed to accomplish over 10 interconnecting movies.  Let's recap.
Stay awesome geeklings!